This fall should get cosy, don't you think? This handy tray is perfect for serving either food, drinks or coffee, or it can simply be one of those kitchen assets that adds to the atmosphere. Chose black or light woodwork. The leafy pattern comes in red, yellow or green, and the solid background color can be replaced to match your kitchen!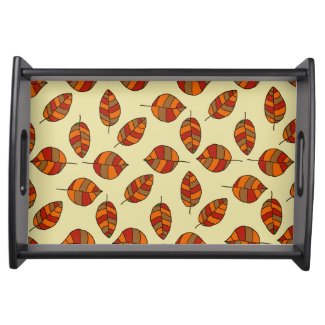 Autumn Leaves adjustable Red Leaf Pattern
by
KreaturShop
View additional
Food Trays at zazzle.com
Please click the image to check out this product at KreaturShop on Zazzle!